Welcome to the
Aloha Vet Family
The Aloha Spirit: Love, Peace, Compassion, Affection & Mercy
ALOHA's promise is to provide the pets of our community with the finest, personalized veterinary care and compassion, that reflects our belief that our clients' pets make their lives whole.
Our Services
We provide state of the art care for your pet needs including emergency services and a wide range of specialty care experience. Our services are highlighted below. If you are looking for the full range of services please click here to view all services.

Reproductive Health

Rehabilitation Services

Exotic Animal Medicine
Our Facility
Comforting Veterinary Care in an Enlightened, Empathetic Atmosphere.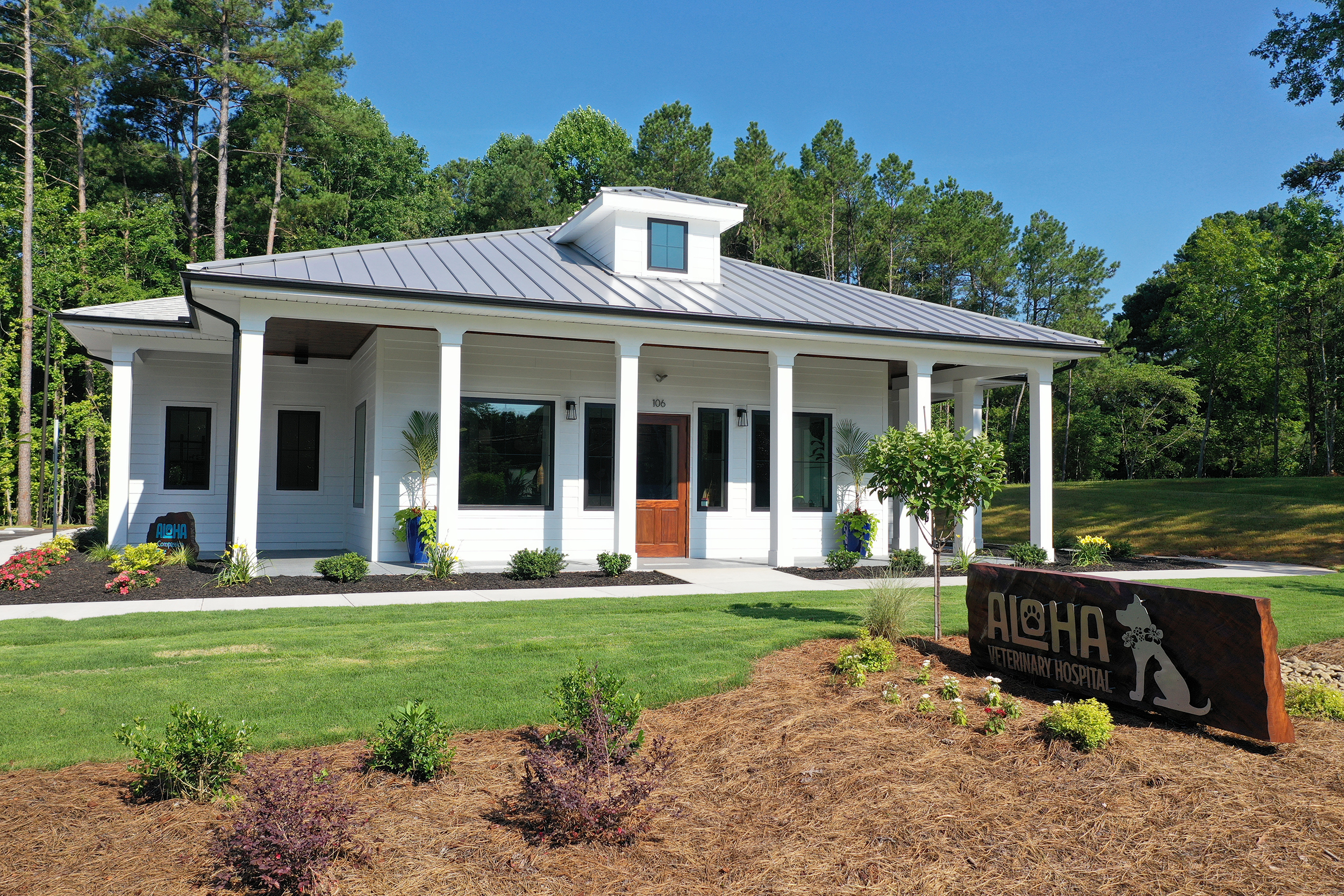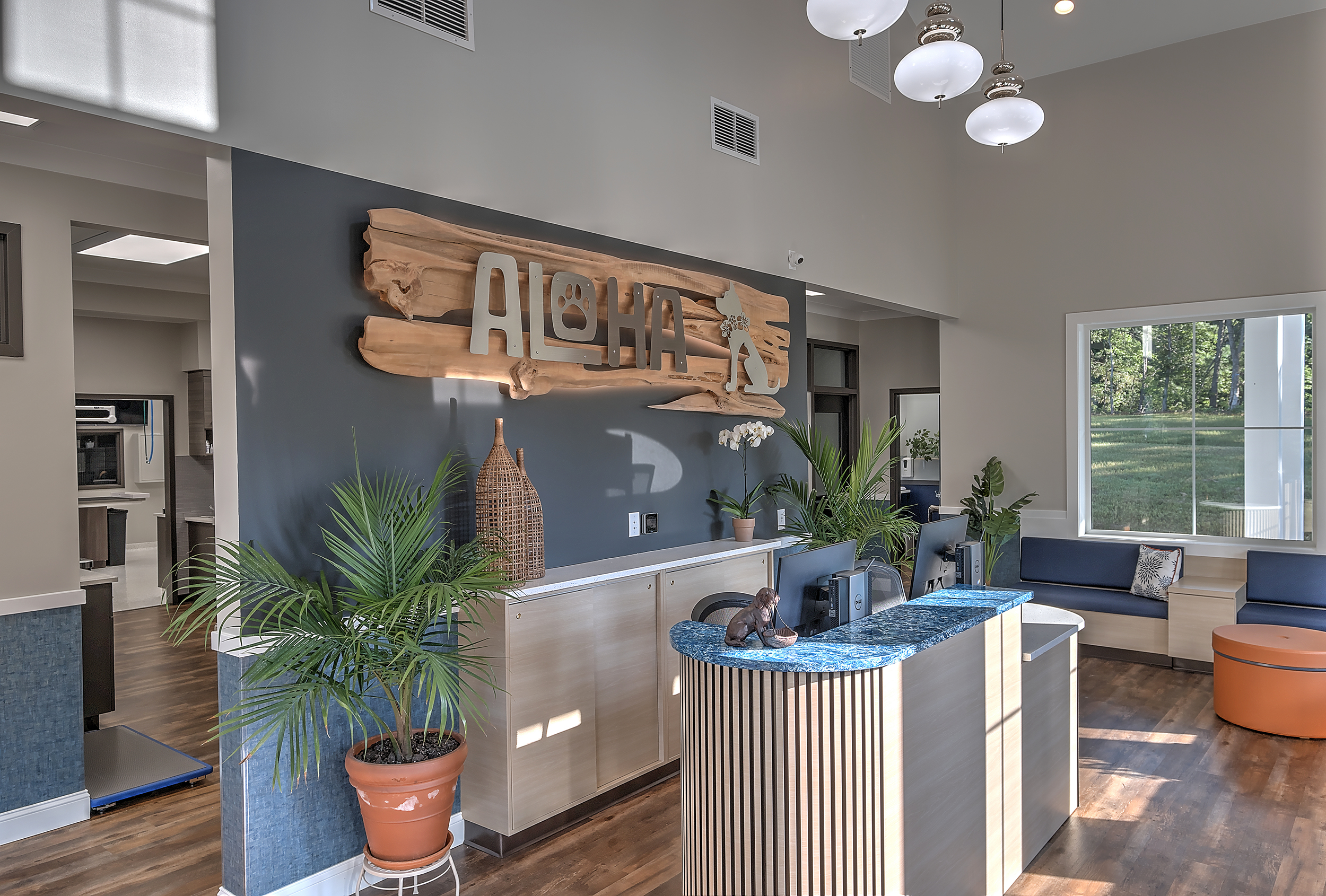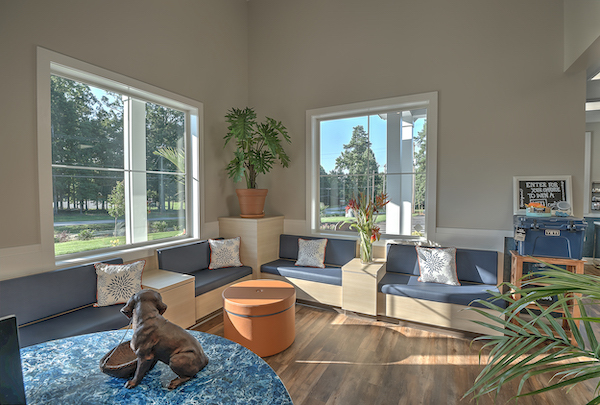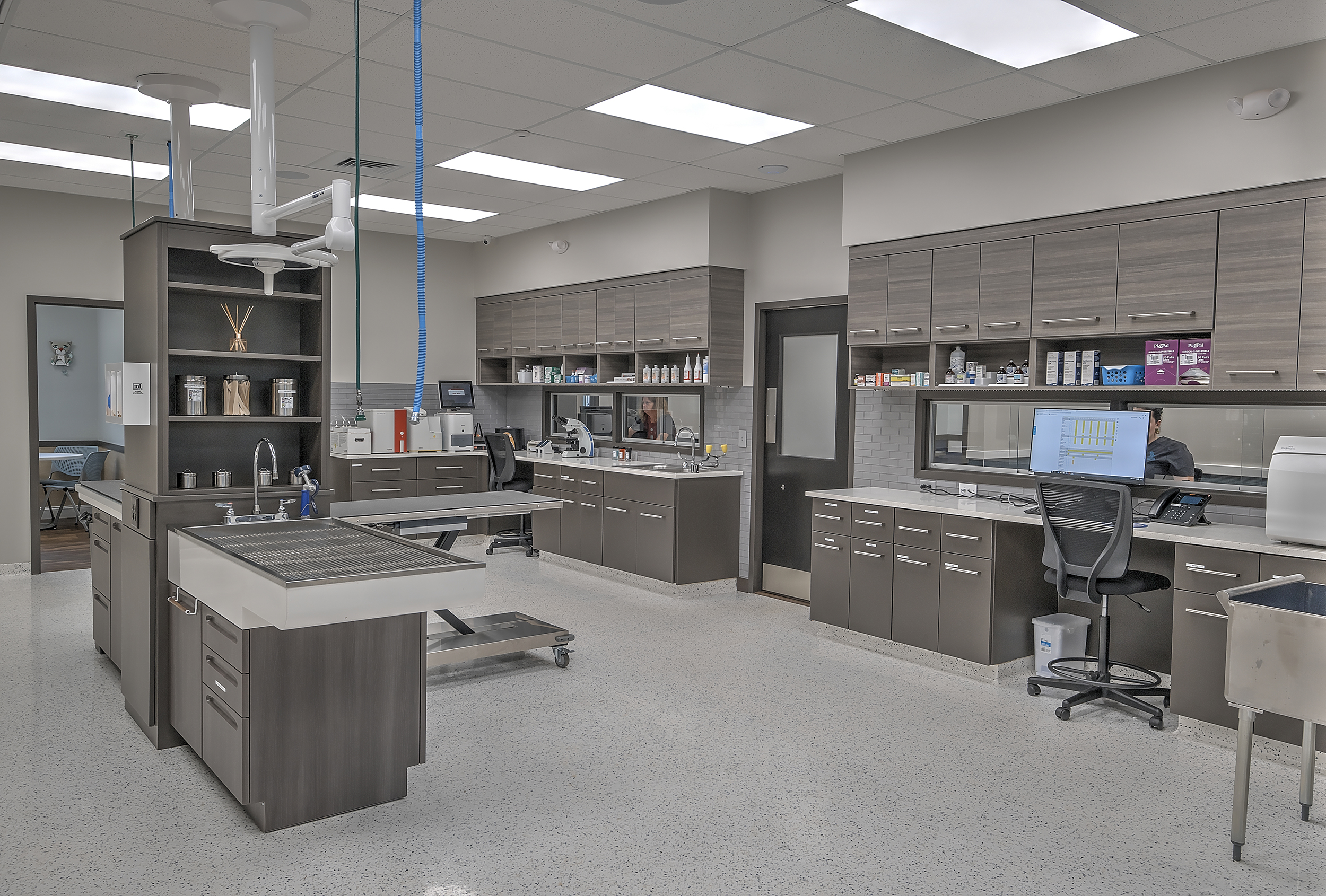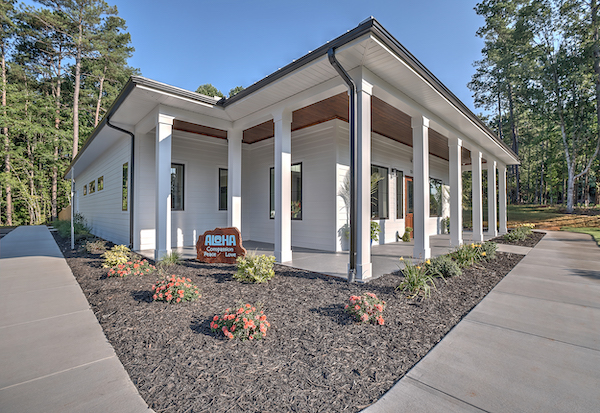 Meet the Team
Building a team that brings together the brightest minds and the kindest hearts in veterinary care.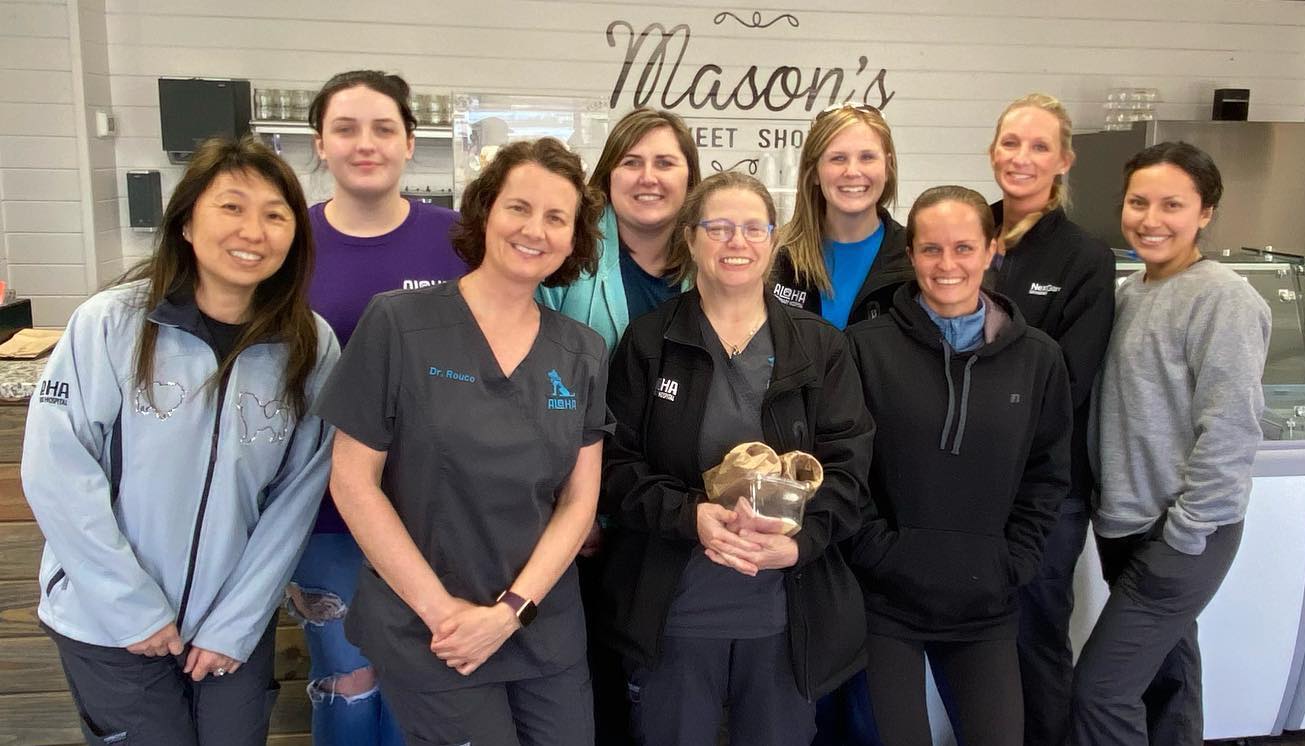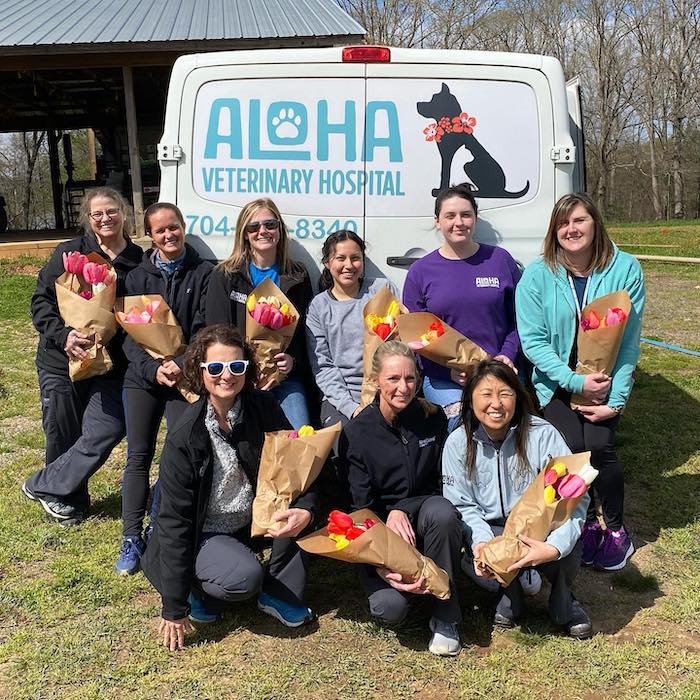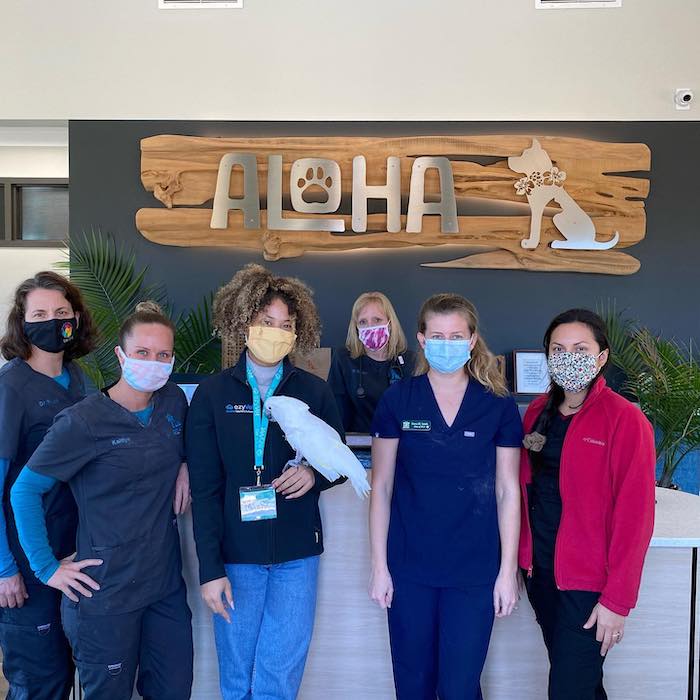 What our clients are saying
Kind words from our aloha vet family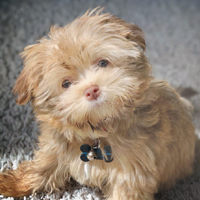 Words cannot express the gratefulness that we have for Dr. Mori. Her knowledge, passion and desire to help her furry patients shine through everything she does. We are first time dog owners (Snickers) and were very nervous about it, but from day one Dr. Mori made us feel comfortable and assured in every decision we had to make. Dr. Mori makes us feel like part of her family and she treats Snickers as if he was her own. From her excellent bed side manner, to her passion and warm personality, it is very apparent how well she takes care of every pet that comes in her office. Dr. Mori goes above and beyond in every task and we are very thankful for her. Without a doubt we recommend Dr. Mori to our friends, family and strangers alike, for all their pet's needs.
WE LOVE YOU DR. MORI
Dr. Waseem Ghannam and Ranin Ghannam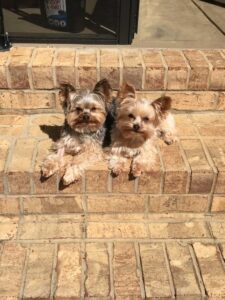 Dr. Boger is an amazing veterinarian that I have been seeing since moving to NC in 2008. I have Yorkshire terriers that always seem to have issues and for me she is the one I truly trust. What I love about Dr. Boger is the way she analyzes the issues and approaches the diagnosis and treatment. She talks me through step by step on what she thinks could be wrong, what we should do first and then she is always thinking ahead and already has a plan for next steps. Dr. Boger provides the best clinical solution and does not upsell clients on unnecessary tests, or medications. She is straightforward on what your pet needs and provides potential outcomes of treatments and/or medications in addition to providing clients the costs up front. Dr. Boger's intellectual ability coupled with her love for animals makes her a top ranked veterinarian. Dr. Boger is the best !!!
Thank you Dr Boger,
Lori Blackwell
To the Aloha Vet leadership. My name is Aussie Blue Goldin and my Mom and Dad are Kathy and Michael Goldin. We almost had a heart attacks last week when we tried to book my exam and required shot at my now former vet place. You see I have been seeing Dr. Rouco since my Mom and Dad rescued me and I have never seen another vet. Its not that I'm afraid to see anyone else I'm an Australian Cattle Dog and at 55 pounds I can take care of myself. That is unless one of the 118 things Mom has written down in my book comes up.. Then I run to my Dad and stand right next to slightly behind and we discuss what to do. We go to Dr. Rouco because she is the kindest, most caring, friendly, knowledgeable (that's a big word for a Cattle dog) and communicative Veterinarian we know. Dr. Rouco is really our friend and we are extremely loyal to her, so loyal when we found out she wasn't at my former vet place Dad bribed the desk person to tell us were she went. We immediately called and made an appointment at Aloha and I saw Dr. Rouco yesterday. I will say that Aloha is a beautiful place and my friend Dr. Rouco looked really happy yesterday. Thanks for making a great atmosphere and place for me to visit. It is about 35 minutes farther away because we live in Lincolnton, however we would go even farther to see Dr. Rouco. I heard Dad tell Mom that if Aloha moves to a place called Maui we should just move there too. They said I would enjoy the beach, whatever that is. Anyway our thanks and great appreciation!
Anyway our thanks and great appreciation!
Sincerely, Aussie Blue, Kathy and Michael Goldin.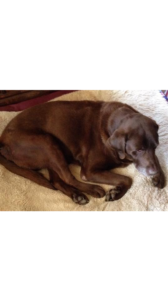 Dr. Mori is the most amazing, loving Veterinarian I have ever worked with. She cared for our beloved lab, Poncho in his final years. When his last day came and we knew he wasn't going to make it. I called Dr. Mori in a panic. She wasn't at the office that day but that did not stop her from providing care to our fur baby. She directed my husband to meet her at Harris Teeter en route to the office. Heart broken I stayed at home with my young children. To my husband's surprise Dr. Mori was on the side of the road waiting for him and jumped into the van and went straight back to sit with Poncho. This is the most compassionate experience I've ever seen. No one else will ever care for my pets. Dr. Mori is truly the best.
Written with tears and love,
The Hughes Family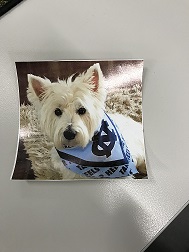 Emmy (my 11 year old West Highland Terrier) had been suffering with a terrible limp in her left hind leg. She was diagnosed with arthritis and put on medication. After several months without any change, I felt like there had to be some medication to help her. My daughter recommended that I get a second opinion and let her vet, Dr. Mori, take a look at her. After a thorough examination, Dr. Mori diagnosed Emmy with a torn ACL and surgery was needed. I was so scared and worried about my baby girl but surgery went well and today Emmy is herself again. We are so grateful and thankful to have Dr. Mori in our life and to be Emmy's forever vet. Her love and affection along with her knowledge makes for a wonderful combination to care for any animal.
In short, we love Dr. Mori.
Rhonda Walker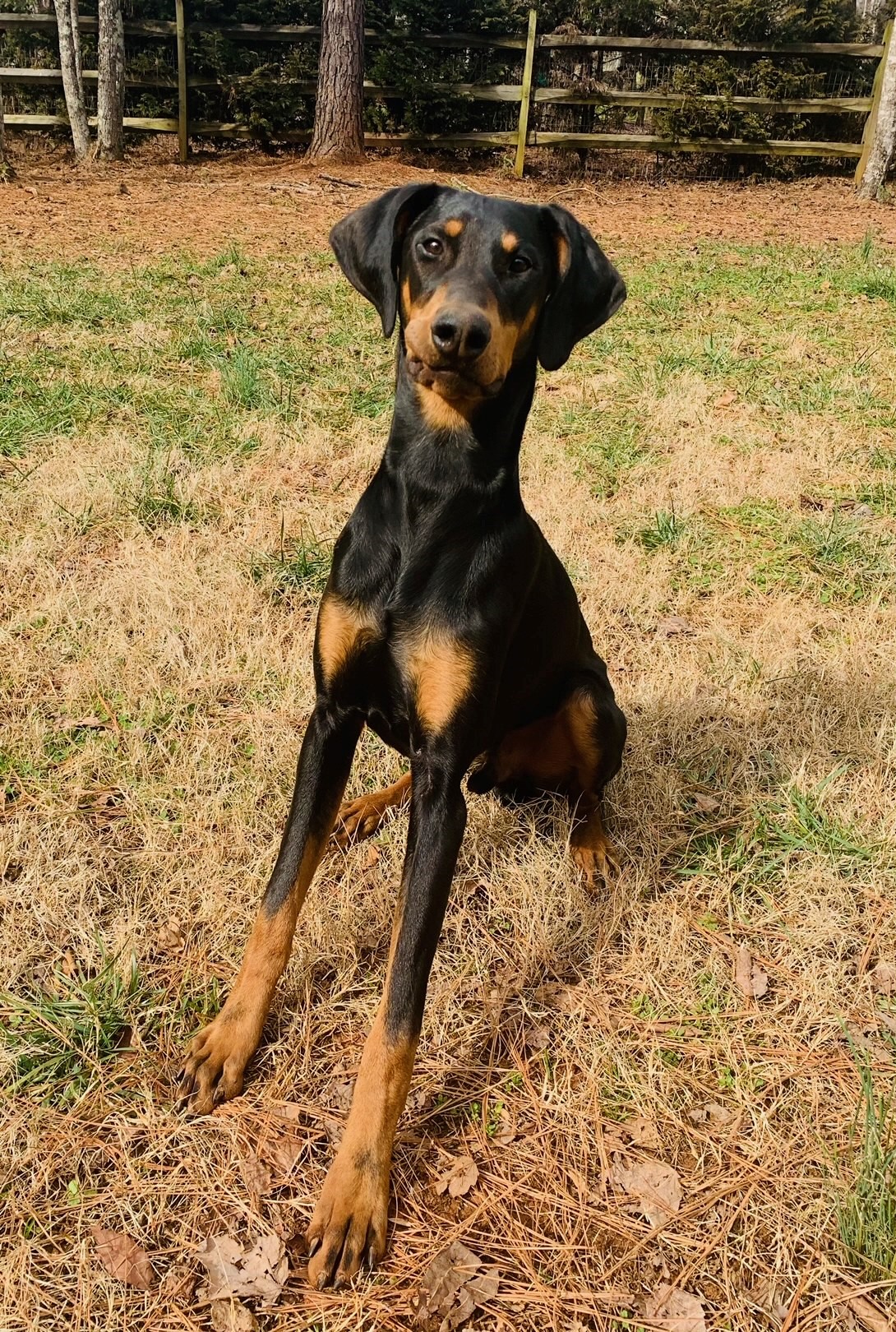 Dr. Boger and her staff are wonderful! When our Doberman puppy needed emergency surgery Dr. Boger and her team took immediate action and now our puppy is doing great. Thank you to everyone at Aloha for always taking excellent care of our animals and treating us like family!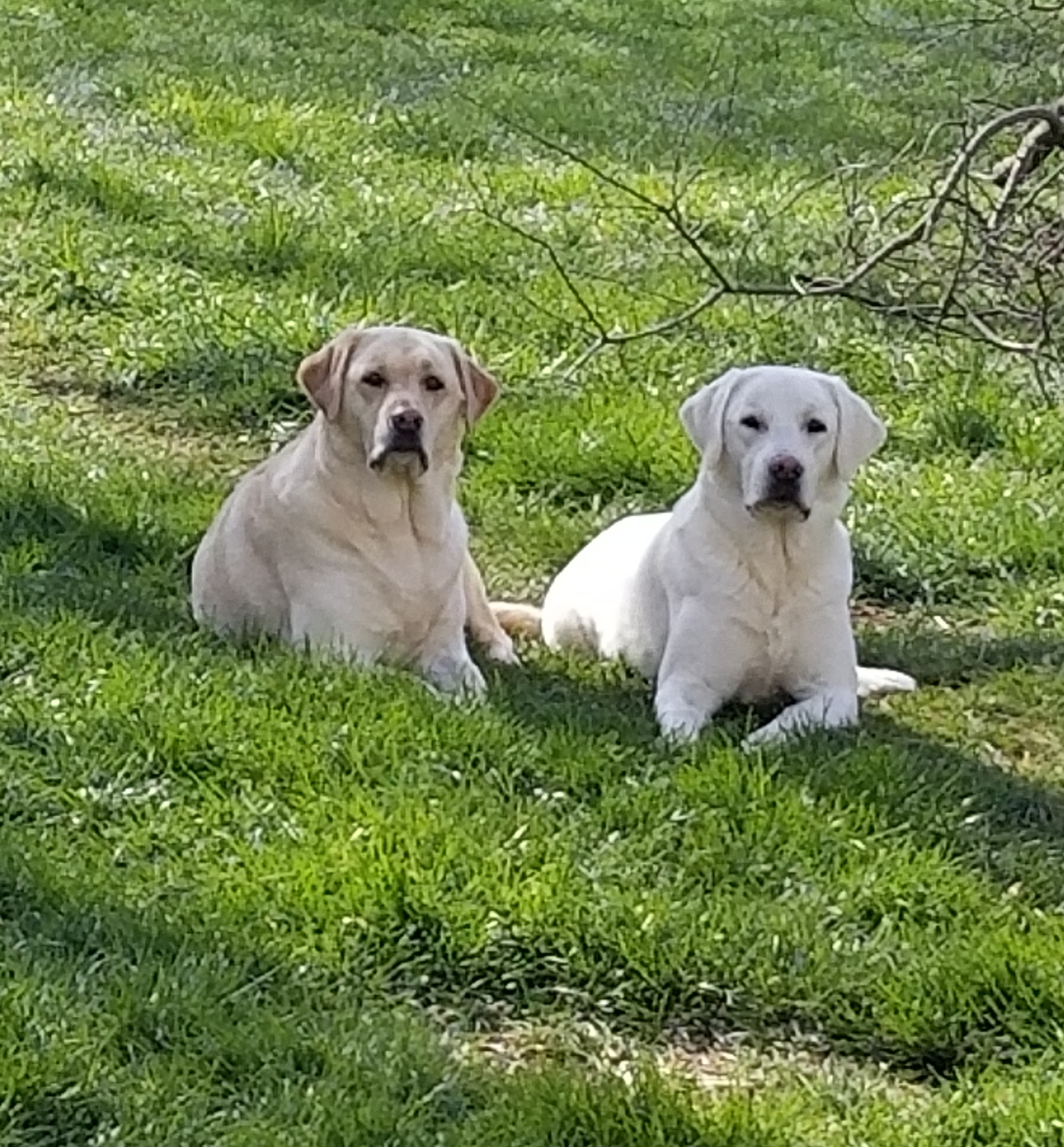 A big shout out to Dr. Katy Boger at Aloha Veterinary Hospital for taking such great care of my fur babies, Maggie and Remy. Dr. Boger is caring, knowledgeable and professional. She treats my girls like they're part of her family!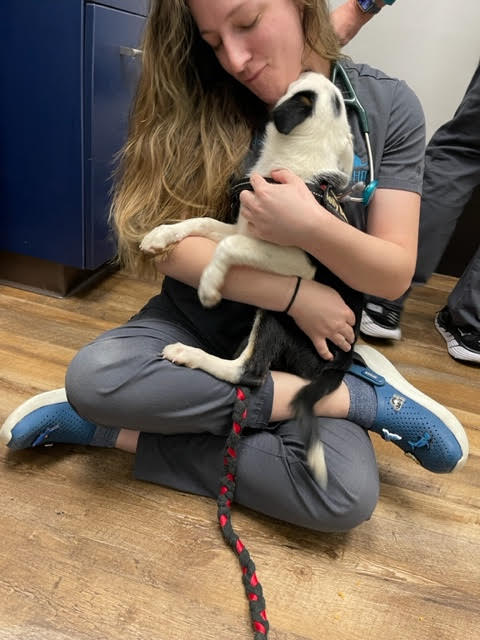 I am very happy with the care my dogs received every time we visit Aloha Veterinary Hospital. The staff and veterinarians are all wonderful! Today our new puppy got to visit Dr. Crocco for her second shot and my puppy crawled right in her lap. Dr. Crocco loved on her, gave her treats, and let her feel comfortable before she started the exam. She really took her time with my puppy and it was a great experience for her. It is super easy to see that Dr. Crocco loves dogs!
Jubie Rueschenberg