Reproductive Health
Just as with humans, reproductive health for animals is a complex science that warrants the kind of well-equipped facility and highly-skilled veterinary staff that Aloha Vet provides. Our reproductive services include vaginal and surgical inseminations, semen collection and evaluations, infertility evaluations, c-sections, and neonatal care. Aloha Vet is also a Certified Zoetis Semen Freezing Center.
Regardless of your situation, we recognize the commitment, emotional, and financial investment of your pet's reproductive journey and are here for you every step of the way!
OFA Thyroid Application
OFA Basic Cardiac Form
OFA Patellar Luxation Form
OFA Hips and Elbows Form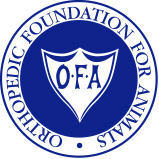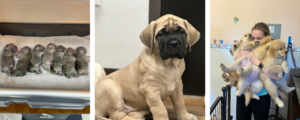 Pre-Breeding Evaluation Services
Semen Collection and Insemination
Aloha Vet is highly skilled in handling fresh, fresh chilled, and frozen semen. Once semen is collected, we choose the most appropriate route of artificial insemination based on the reproductive health of the female and the male dog.
Frozen Semen Storage
We offer domestic and international shipments of semen, and we are familiar with the regulations and requirements necessary for successful deliveries.
Genetic Counseling and Testing
Genetic testing for dogs is a process of analyzing the DNA of a dog to identify genetic mutations or variations that may cause or increase the risk of certain diseases or traits. This testing can be done for different reasons, including identifying potential health risks, predicting the likelihood of certain inherited conditions, and confirming parentage.
OFA Hip and Elbow Clearance Testing
OFA hip and elbow clearance testing is a type of genetic testing performed on dogs to evaluate their susceptibility to hip and elbow dysplasia. Hip and elbow dysplasia are inherited conditions that can cause a range of issues, including pain, stiffness, and lameness.
Progesterone Testing
Progesterone testing is commonly used in breeding programs to determine the optimal time for breeding. It can also be used to diagnose certain reproductive conditions, such as ovarian cysts, and to monitor the health of pregnant dogs.
Pregnancy Management
Pregnancy management for dogs involves the care and monitoring of a pregnant female dog to ensure a healthy pregnancy and successful delivery. Pregnancy management begins with pre-breeding preparation and continues through the gestation period, birth, and postpartum care.
Sensitive Hormonal Testing and Manipulation
One example of sensitive hormonal testing for dogs is the use of thyroid function testing to diagnose thyroid disorders. Hypothyroidism is a common hormonal disorder in dogs, and sensitive testing methods can help detect it at an early stage.
Certified Zoetis Semen Freezing Center
We are a Certified Semen Zoetis Freezing Center, a veterinary facility that has been certified by Zoetis, a leading animal health company, to provide advanced reproductive services for dogs. These services include semen freezing and storage, as well as artificial insemination and embryo transfer.